SY200 New Concepts Revealed by Philippe Briand
Philippe Briand is a superyacht designer based out in London. He has revealed some of the new details and rendering about his sailing yacht at 62.85-metre concept SY200. The French designer revealed his latest concept after he got the motivation for creating a yacht with zero-emission. This is the second one that has come up from the new family of yachts with the self-sufficient performance that is the uniqueness of Briand's concepts. This is the follower of the 'Hot on the Heels' concept of SY300, the 90-meter yacht by him. Briand had earlier described the concept of SY200 as the sister of SY300.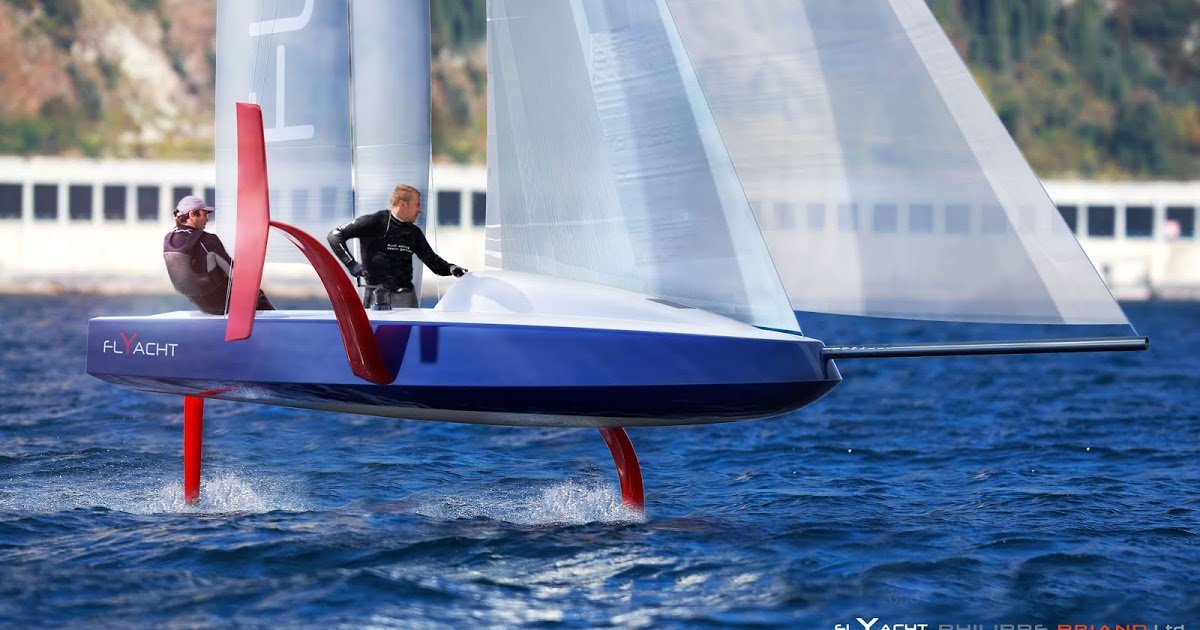 The primary features of this new concept include flush decks and hull lines to the minimal which has resulted in the contemporary look for the yacht. Other than this, it has a 10.5 meters beam and specific areas for guests that are divided across two of the decks. The ketch of the yacht features a mast made of carbon fiber and rig with the same hull that has contemporary look to it. It also features an inverted bow similar to that of SY300. It is estimated by Philippe Briand that the yacht will generate up to 500kW when it will sail at 15 knots and 200kW when it is 12 knots.

Meanwhile, the yacht can accommodate 10 guests across a full-beam suite for the owner that leads to a large terrace attached with a Jacuzzi and four huge cabins for other guests.  A dining table with 16 seats is there in the cockpit which is protected from the direct sun. It boasts off stunning panoramic views. The yacht also features an aft station for steering for the owner along with space that can accommodate 14 guests. According to him, the yacht will be appealinghttps://www.boatinternational.com/luxury-yacht-events/design-and-innovation-awards/2020-nextsteps/boat-international-design-and-innovation-awards-winners-2020–42623 for those owners who are conscious about the environment. It is equipped with turbines underwater that are capable of charging batteries.

Comments are closed.